Specials – Sept 10, 2020 thru Sept 16, 2020
USDA Choice Bone-In Rib Eye Steak….$12.99 / lb

(reg $15.99 / lb)


Boneless Pork Butterfly Chops….$4.99 / lb

(reg $5.99 / lb)


Ready to Cook Crab Cakes….$4.50 / ea

(reg $5.00 / ea)


Hirsch's Fresh Bratwurst….$4.98 / lb

(reg $6.98 / lb)
Thumann's Roasted Turkey….$6.99 / lb

(reg $8.99 / lb)


Havarti Cheese….$7.99 / lb

(reg $9.99 / lb)

***Advertised items may vary due to availability***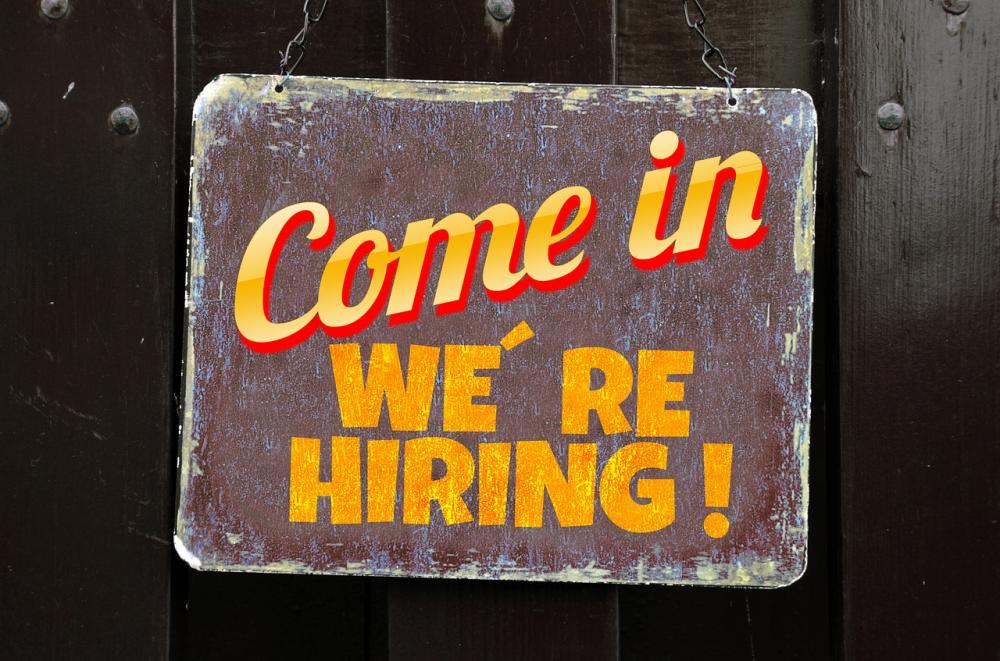 Now Hiring!

Hirsch's is now hiring for a customer service position.


Please call 972-633-5593 to set up an appointment for an interview.
(courtesy of foodnetwork.com)
Marinade:
One 18-ounce bone-in rib-eye steak, about 1-1/2 inches thick
2 tsp extra-virgin olive oil
4 sprigs fresh rosemary
4 sprigs fresh thyme
2 cloves garlic, peeled and smashed
Steak:
1-1/4 teaspoons kosher salt
½ tsp lemon zest
1 tsp fresh lemon juice
2 tsp plus 1 tsp extra-virgin olive oil
¼ tsp chopped fresh rosemary
¼ tsp chopped fresh thyme
¼ tsp ground black pepper, plus more for seasoning
1 large egg
6 or 7 leaves baby arugula
Directions:

For the marinade:

 

The day before you plan on cooking your steak, place the rib-eye in a reasonable baggie along with the olive oil, rosemary, thyme, and garlic.

Move the herbs and garlic around in the bag to coat the steak with all the flavors.

 

Refrigerate overnight.
For the steak:

 

Remove the steak from the refrigerator 30 minutes before cooking.

 

Preheat the oven to 400 degrees F.
Heat a grill pan over medium-high heat.

 

Sprinkle the steak evenly with 1 tsp of the salt.

 

Place the steak on the grill pan and sear for 5 minutes without moving the steak.

 

Flip the steak and repeat on the other side.

Remove the steak to a baking sheet and place in the oven for 10 minutes for medium doneness.

 

Allow the steak to rest for 15 minutes.
Heat a small nonstick skillet over medium heat.

 

Add 1 tsp olive oil and slide in the egg, being careful not to break the yolk.

 

Sprinkle with the remaining 1/8 tsp salt and 1/8 tsp pepper.

 

Reduce the heat to medium-low and gently cook the egg until the white is just set and the yolk is still soft, about 3 minutes.
Transfer the rested steak to the serving plate.

 

Scatter the arugula over the steak and drizzle 1 tsp of the herb oil.

 

Lay the egg, sunny-side up, over the top.

 

Drizzle with the remaining herb oil and season with a few grinds of black pepper.
PLEASE NOTE WE DO NOT TAKE ORDERS THROUGH EMAIL OR FACEBOOK.
PLEASE DO NOT ATTEMPT TO E-MAIL YOUR ORDERS AS WE WILL NOT RECEIVE THEM.  HOWEVER, WE ARE GLAD TO TAKE YOUR ORDER OVER THE PHONE AT 972-633-5593.  THE ONLY TIME WE ARE NOT ABLE TO ACCEPT PHONE IN ORDERS ARE THE THREE (3) DAYS PRIOR TO A HOLIDAY.